Dog Policy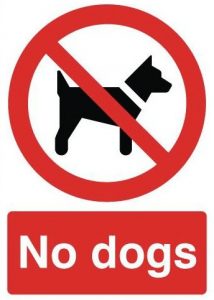 Please note that dogs are not permitted anywhere on the grounds. 
Exceptions will be made for assistance dogs but not for dogs in training. 
Please use the fenced off path that runs around the far side of the pitches if you wish to watch a game with your dog or dogs.
Alternatively, the same path or the track leads to Crick Woodlands which is very popular for exercising dogs. 
Thank you very much for your cooperation in this matter. It is very much appreciated and helps us to ensure that we are providing the safest possible environment for everyone.