About us
The Crick Community Sport Centre aims to deliver sports facilities for the community of Crick and surrounding villages.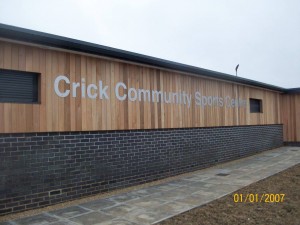 Crick Community Sports Centre is run by Crick Sports Field Association (CSFA), a team of volunteers with representatives from the Senior and Colts Football Club, Crick Lions Cricket Club, Crick Parish Council and SWEAT.
It is a non-profit venture and the original aim was simply to provide better sports facilities for the local community.  CSFA will soon become a Charitable Incorporated Organisation (CIO) and registered under the name Crick Community Sports Centre.
The volunteers are likely to remain the same.